We export all varieties of pulses, peas, beans, lentils etc to a number of countries including United States, Canada, India etc., at very competitive prices and deal with some of the largest importers in these countries.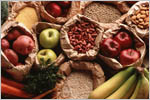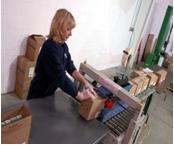 Seed color and size determine the appearance of grain legumes such as lentils, beans. We use the latest technology to provide you well graded 100% Sortex clean grains with every single grain being the same size, color, spotless with minimal broken grains.
Our chief exports include numerous grades of:
Beans/Lentils – Peeled/Unpeeled/Split Urad Dal Moong Dal Masoor Dal Channa Dal Red Kidney beans Chick peas
| | | | | |
| --- | --- | --- | --- | --- |
| 100% sortexsize: 1mm | 100% sortexsize: 1mm | 100% sortexsize: 1mm | 100% sortexsize: 1mm | 100% sortexsize: 1mm |
Our flours are prepared in special mills to deliver the right texture. We sort through hundreds of variations of spices and carefully pick and blend those that will enhance the dining experience.

Flour Dhokla flour Bangal gram (besan) flour Rice flour Urad flour
Other Indian branded products MDH masalas Dabur products MTR Ready to eat
Spices from our kitchen Tamarind Jeera Powder Dhaniya Powder Garam Masala Elaichi Powder Kaali Mirch Powder Red Chilli Powder
Canned products Coconut Milk Red Kidney beans
Snacks Chudwa Sev Bakarwadi
Our exports team will manage the complete process from taking the order to delivering it to your door. We're registered with FDA authorities in multiple countries and well versed in all shipment and financial documentation requirements.