Retail Supermarkets
Welcome to Value Mart Supermarkets!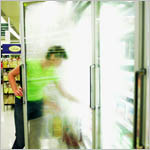 Over the past 15 years, ValueMart has been an integral part of the lives of local residents. We sell quality food and convenience products that enhance your lifestyle.


We specialize in food products from the Indian sub-continent and proudly carry the GEETA line of groceries in addition to many well known brands including MTR, MDH, Dabur, Lijjat and Kingfisher.

Our commitment is to provide you with a broad selection of high quality products from all around the world at an affordable price with friendly service. Your satisfaction is guaranteed!

Try out our Ordering and Delivery Service – absolutely free. No Delivery Charge!